Phased array ultrasonic systems utilise multi-element probes, which are individually excited under computer control. By exciting each element in a controlled manner, a focused beam of ultrasound can be generated in seconds and controllable angles. It also focuses on depths and wider coverages from one inspection point to another. Software enables the beam to be steered.
Two and three dimensional views can be generated showing the sizes and locations of any flaws detected.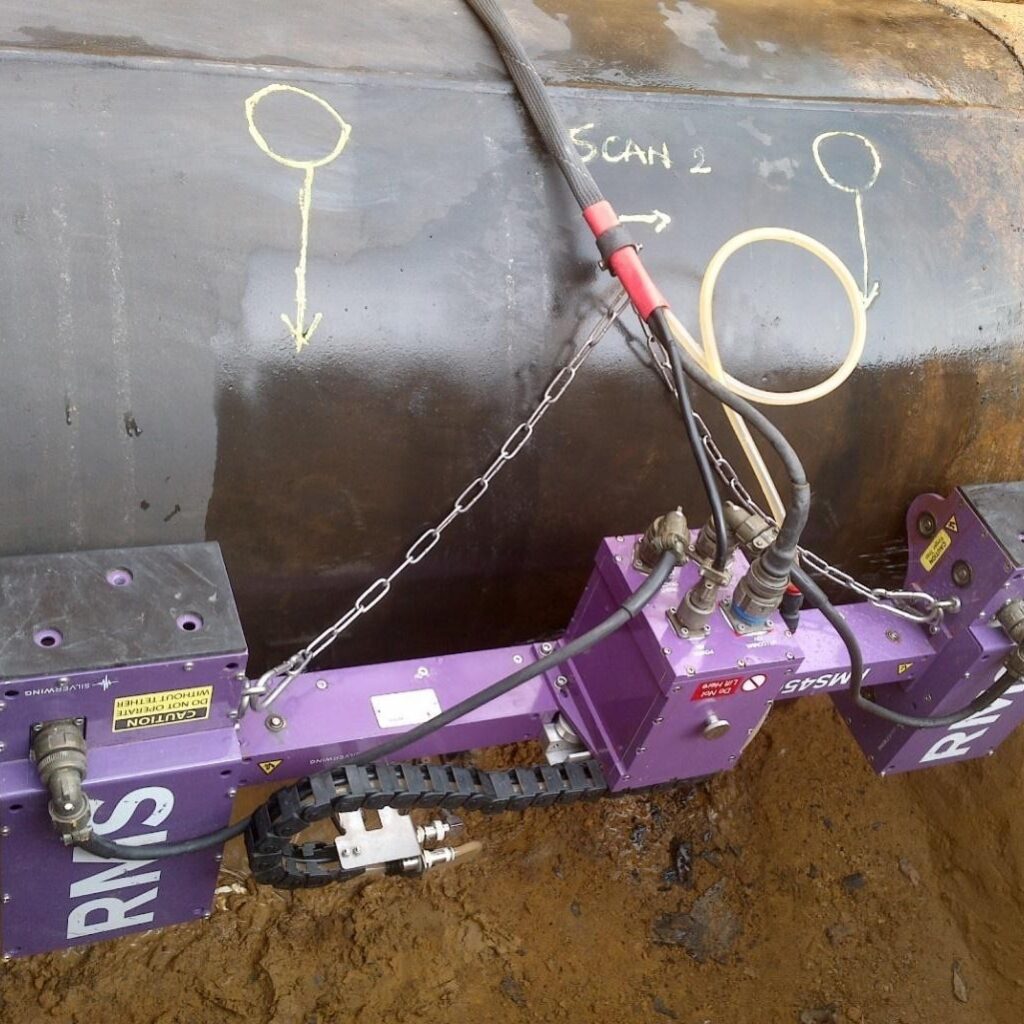 Time of Flight Diffraction relies on the diffraction of Ultrasonic energies from :corners" and "ends'" of internal structures ( Primary defects) in a component being tested.
Personnel carrying C-RMS 450 SCAN Services on SPDC pipelines
OUR SERVICES